Robert E. Wilson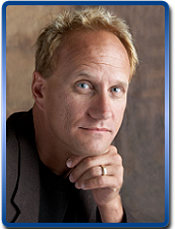 Rwilsonlaw@gmail.com
Robert Wilson graduated with a Bachelor of Arts degree from the University of Minnesota in 1987 and graduated from the William Mitchell College of Law in 1991. He opened his one-person Minneapolis law office in 1992 and built his practice on referrals from family, friends, colleagues, and former clients. Today, Robert Wilson & Associates has grown to a twelve-person, two-attorney plaintiff personal injury and workers' compensation firm. A series of six figure settlements and verdicts for injured persons has fueled the growth of his practice.
Robert is a recipient of the Minnesota Law and Politics "Rising Star of Minnesota" award and has been voted by his peers as a Minnesota "Super Lawyer" in 2003 and 2004. Wilson was also a recipient of the Medal of Valor for heroism from the Minneapolis Police Department. He is a member of the Minnesota Association for Justice, the Minnesota State Bar Association and the Hennepin County Bar Association. For the past several years Wilson has served as an arbitrator in Minnesota No-Fault Arbitration proceedings.
Recently, Robert Wilson obtained a settlement of over one-million dollars for a victim of an auto accident involving a drunk driver and has a products liability claim pending against General Motors. He also successfully argued before the Minnesota Supreme Court to improve the law for disabled persons in Kersten v. Minnesota Mutual Life Insurance Company. Since 1991, Wilson has prepared and brought to final resolution over 1,000 workers compensation and personal injury cases, including catastrophic injury cases, and has over 16 years of experience preparing, handling, and evaluating plaintiff's personal injury cases for settlement and trial.
Robert lives in Champlin, Minnesota and is married to his high school sweetheart. He is the proud father of three girls.