What Is a Truck Driver's Travel Log?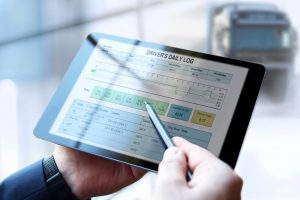 A travel log is also known as a record of duty status or a logbook. It contains relevant information regarding a truck driver's activity. Truckers must write down all necessary details during every 24 hours, even if they're off duty. If you suffer injuries in an accident, the travel log could contain valuable information to help you prove the truck driver is at fault.
Truck accidents often require a range of evidence to show what happened and who should be held liable. You shouldn't become financially responsible for your medical treatment and other expenses if the truck driver's actions were entirely to blame. Obtaining a copy of the travel log after an accident involving a commercial truck could serve as useful evidence to prove you are entitled to compensation.
Information You Could Find in a Travel Log
Federal regulations require truck drivers to write down information about their activities for each 24-hour period, regardless of whether they're driving the truck or off the clock. A graph grid should display all necessary details, including:
City, village, or town and state abbreviation of the driver's location whenever their duty status changes
Name and office address of the motor carrier
Total number of driving hours within 24 hours
Name of the co-driver
Shipper or shipping document name and the type of contents in the truck
Month, day, and year every 24 hour period starts
An explanation of unusual entries or circumstances the trucker enters into the travel log, such as a truck accident or adverse weather
Time zone of the truck driver's home terminal even if they cross time zones during their driving shift
Truck number or license number and the licensing state
Number of hours off duty, on breaks, and in the sleeper berth during every 24 hours
Trucker's signature
Regulations for Commercial Truck Drivers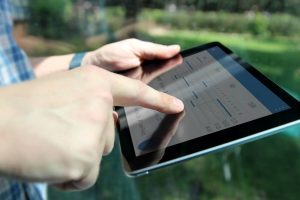 The hours of service regulations aim to prevent driver fatigue, so truck drivers don't cause accidents with other motorists. The Federal Motor Carrier Safety Administration (FMCSA) created these regulations to keep everyone safe on the road.
Unfortunately, many truckers and motor carriers choose to ignore these strict rules. The truck driver could be liable if they drive beyond the maximum driving limit or violate another regulation and cause someone's injuries in a crash.
The regulations truck drivers must follow regarding hours of service include:
May not drive beyond the fourteenth consecutive on-duty hour after ten off duty hours
Cannot drive more than eleven hours after spending ten hours off duty
Must take a thirty-minute break after spending eight cumulative hours driving without at least one thirty-minute interruption
May split time during the required ten off duty hours as long as at least seven consecutive hours are in the sleeper berth and at least two hours are off duty regardless of whether it's in the sleeper berth
Why the Electronic Logging Device Is Important
Aside from the travel log, a truck's electronic logging device (ELD) can also show information related to the truck driver's activities. You might be able to use the data recorded on the device to prove they were at fault for the accident.
The ELD synchronizes with the engine on the commercial truck to record and store information, such as:
Engine hours
Truck driver's duty status
Engine power status
Number of miles the trucker drives
Driver, commercial truck, and motor carrier identification
Motion status of the truck
ELDs don't store all information required by the FMCSA. That means all truck drivers must manually enter additional data into a logbook during the 24-hour period for complete records.
Storing electronic information allows truck drivers to transfer everything in a file when requested by law enforcement or another official. An officer might request the data to investigate an accident involving the commercial truck. They could review the information to determine if there was a federal regulation violation that shows the trucker caused the collision.
How to Prove Fault for a Truck Accident
Proving fault after a truck accident can be a complicated and time-consuming process. It requires obtaining substantial evidence of the truck driver's negligent actions prior to the crash. For example, if the travel log shows they exceeded the maximum driving limit, you could argue they were too tired to operate a commercial truck safely.
It's critical to hire a lawyer immediately after the accident. Your lawyer can investigate and gather all available evidence on your behalf. The travel log and ELD could provide the information necessary to prove fault so you can pursue compensation from the truck driver.
Contact Robert Wilson & Associates
Robert Wilson & Associates has a team of dedicated and experienced truck accident lawyers in Minneapolis. Since 1991, we have successfully represented clients for the injuries they suffered in truck accidents. You can depend on us to fight for you.
If you suffered injuries in a truck accident, call the Minneapolis personal injury lawyers of Robert Wilson & Associates at (612) 334-3444 today for your confidential case review.