Maple Grove Workers' Compensation Lawyers
Are you eligible for workers' compensation in Maple Grove, Minnesota? When you're injured at work, the physical damage can be minor, or it could be devastating. In either case, you'll want an experienced workers' compensation attorney on your side to help protect your rights and ensure that you receive the compensation you deserve. Reach out to us today.
Sometimes employers may refuse to believe your injury occurred at work, or the insurance carrier may deny benefits. In Minnesota, workers' compensation is a no-fault system. This limits the liability of employers, yet the employee does not need to prove negligence to receive benefits.
On the other hand, the employer cannot say that an employee was negligent as a defense against the claim. Unfortunately, some employers or insurance companies may unfairly deny, delay, or reduce claims. This can happen when they recognize that you do not have the benefit of legal experience or legal representation.
If you or someone you loved was injured at work in Maple Grove, you are eligible for worker's compensation benefits. Call the experienced and compassionate legal team of Robert Wilson & Associates at (612) 334-3444 today for help with the insurance claim process and to ensure you receive fair compensation.
We have helped injured workers in the Minneapolis and Saint Paul area for over 25 years. You can rest assured that our experienced team will evaluate your case and advocate for the benefits you deserve.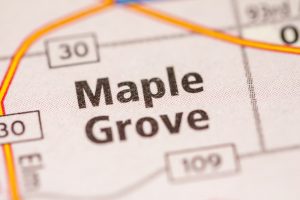 What Is Workers' Compensation?
Workers' compensation is an insurance program designed to provide specific benefits to employees or their dependents who have suffered a work-related disease, injury, or death. As the Industrial Revolution brought in larger and faster machinery, the program evolved to protect workers.
Workers' compensation is a national program that each state is responsible for implementing on its own. This means that while workers' compensation programs can be found across the U.S., there are aspects that are different according to the laws of your state.
Each state will determine how much the insurance will cost the employer and how compensation is paid to the employee. The state groups similar businesses together based on injury patterns and costs. The rate is then determined for each group.
In Minnesota, the law requires that all employers purchase workers' compensation insurance or are self-insured. Minnesota law defines a work-related injury as a repetitive injury, traumatic injury, or occupational disease or condition that is caused, aggravated or accelerated by activity at work. If you have pressing questions regarding your case, don't hesitate to contact us today.
Workers' Compensation Cases We Handle
The legal team of Robert Wilson & Associates is prepared to handle a wide variety of workplace injury cases. It is crucial that you seek the help of an attorney who has experience in workers' compensation law. We have experience with:
A workplace injury can affect many different areas of the body and result in several types of injuries. We have handled cases for our clients related to a variety of accident-related injuries. These include, but are not limited to:
Broken bones
Lost sight
Bruises, cuts, and scrapes
Burns
Electrocution
Hearing loss
Soft tissue injury
Respiratory problems
Crushed limbs
Internal injuries
Organ damage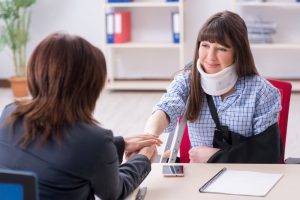 Steps to Take if You Were Injured at Work
After an injury at work, there are several steps you should take to ensure that you receive adequate compensation for your injury, illness, or disease.
Report the injury or illness to your employer: As soon as you learn of your injury or illness that was caused by your work, you must tell your supervisor. In many cases, workers' compensation insurance companies may try to deny your claim if it was not reported promptly. Reporting includes filling out an accident form, even if your employer says it's not necessary. Get a copy for your own records that's been signed by yourself and your employer.
Seek medical treatment: Your health care records serve as documentation of your physical injury or illness. They can help document that your injury happened on the job and will protect you if there is a dispute about when the injury or illness occurred and whether it was work-related.
Take photos or video: If you're able, take photos of the incident when it occurs, including where the accident happened and your injuries.
Keep a journal: This will help you keep track of your out-of-pocket expenses, travel to get treatment, medical appointments, and missed days from work. Also, record the individuals who witnessed your accident or who know the history behind your illness.
Why Do I Need a Workers' Compensation Attorney?
Workers' compensation law is unique to injuries that occur on the job. Any accident or injury that happens at work will most likely be covered by workers' compensation if you were performing your job duties when you were injured. Most people assume this happens automatically since workers' compensation insurance is mandatory for all employers.
Unfortunately, compensation for a work-related injury can be more difficult to get than it should be. A skilled and experienced attorney can help protect your rights by ensuring the required paperwork is filed on time, appealing an unjust decision, and negotiating with the workers' compensation insurance company.
Insurance companies have a team of highly trained lawyers and insurance adjusters who are skilled negotiators. When you hire a workers' compensation lawyer, it can help tip the scales in your favor. You may be relying on your workers' compensation to cover your medical bills and supplement your income while you recover. Our legal team will help ensure you get the benefits you deserve.
Contact Robert Wilson & Associates If You Were Injured at Work
After an injury at work, you may be left unable to return to your job, with mounting medical bills and an employer who is unhappy with what happened. Our talented legal team has provided legal guidance to clients for over 25 years.
Although your case will be assigned to one lawyer, there is an exceptional amount of teamwork within Robert Wilson & Associates. It is rare that a case is resolved without engaging the talent and experience of multiple lawyers in our office.
When we meet with our clients, our legal team will set realistic goals and establish honest expectations for the outcome of the case. We won't inflate the assessment of the value of the case just to make you feel good. Call our Maple Grove workers' compensation attorneys today at (612) 334-3444, or contact us online to speak with a dedicated professional. Let's discuss exactly how we can help you secure the compensation you need.