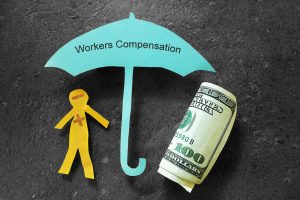 Employers have a duty to protect their employees from injury through providing training, developing safety protocols, and making safety adjustments to the work environment. Yet injuries at work are still very common. In fact, according to the Bureau of Labor Statistics, Minnesota has a higher rate of workplace injuries per capita than the national average. In 2019, this amounted to over 63,000 nonfatal workplace injuries and 80 fatal workplace injuries in the private sector.
All Minnesota employees are supposed to be covered by workers' compensation insurance but filing a claim and having it approved can be a long and difficult process. The Edina workers' compensation attorneys of Robert Wilson & Associates will support you throughout the entire process. We will assess the details of your case and help you file a workers' compensation claim correctly or appeal a claim that was already denied. Most importantly, we will listen to your needs and do everything in our power to protect your rights as we help you pursue full and fair compensation for your injuries.
Why You Need a Lawyer
Filing a workers' compensation claim seems like it should be pretty simple, but unfortunately, many employees have their claims denied due to mistakes they make in the claims process. Even worse, sometimes employers and insurance companies will deny claims on an unfair or illegal basis, assuming that the employee won't figure out what is going on. Our attorneys are strong advocates for workers' rights, and our priority is helping our clients secure the compensation they legally deserve and desperately need.
Whether you are preparing to file a workers' compensation claim for the first time, or you have already been unjustly denied and now need to appeal the decision, a skilled attorney can make sure every detail on your application is correct so that those reviewing your claim have a clear picture of your case. Our attorneys understand workers' compensation laws in great detail, and if your case is unjustly denied, we will stand by your side and fight the decision on your behalf. In the event that you are not able to secure compensation through the typical process, a lawyer could take the case to court and demand compensation for your work-related injuries during a trial.
Why Choose Robert Wilson & Associates?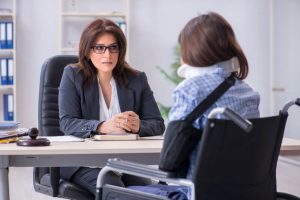 There are many workers' compensation lawyers in the Edina area to choose from. When you are recovering from a life-altering injury, you don't want to waste time with an attorney who will not be able to meet your needs. At Robert Wilson & Associates, our positive results speak for themselves. We have many years of experience winning workers' compensation trials and obtaining significant settlements for our clients. Some examples include helping a roofer who lost his leg at work secure a $600,000 award and helping a nurse win a $94,000 settlement after her back injury left her unable to work.
No matter how tough your case may seem, we have the experience necessary to handle it. We truly care about our clients, and helping you pursue the compensation you legally deserve is our number one priority.
Workers' Compensation Cases We Handle
Some workplaces are naturally more dangerous than others, but employees can be injured in any workplace setting. All employers should take proper precautions to protect their employees from injury. We assist individuals who were injured in a variety of settings, including:
Nursing home and hospital injuries
If you were injured at work in any way, an attorney will work hard to understand the details surrounding your injury and will advocate for you to receive the full amount of compensation you are owed.
What Expenses Does Workers' Compensation Cover?
The amount of total compensation you receive will vary greatly depending on the severity of your injuries, the cause of your injuries, and many other circumstances that are unique to your situation. In general, under Minnesota workers' compensation laws, individuals are often eligible for compensation for:
Past, present, and future medical bills
Psychological treatment
Chiropractic care
Long-term care or rehabilitation
Lost wages or loss of earning potential
Vocational rehabilitation
If your loved one passed away due to their work-related injury or illness, workers' compensation will also cover up to $15,000 in burial expenses. The spouse, children, and other dependents of the deceased may also be eligible for dependency benefits.
Workers' compensation may be able to cover a variety of other expenses related to your injury as well, such as mileage reimbursement for travel costs to and from medical appointments, costs for requesting medical records, and other miscellaneous costs. Our attorneys will be able to give you a better picture of what you may be owed after our initial consultation.
Contact an Edina Workers' Compensation Lawyer Today
If you have suffered an injury or illness at work, you need legal assistance as soon as possible. The seemingly endless stream of medical appointments and bills is exhausting, and the bills will only continue to build up. If your injuries are severe, the future may be uncertain as to whether you will recover and how you will make a living in the future if you can't return to the same job. Many people are tempted to forego some medical treatment for financial reasons, which only slows down their recovery process or even makes conditions worse.
At Robert Wilson & Associates, we understand how these injuries are affecting your life, and we want to help. Waiting to file a claim can cause delays in obtaining the money you need, and it gets more difficult to gather evidence and information as time passes. Our attorneys have the skills and experience necessary to help you pursue full compensation in a timely manner so you can regain some normalcy in your life. Contact us today at (612) 334-3444 for a free consultation.