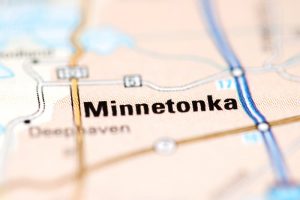 Contact Robert Wilson & Associates immediately to discuss your legal options if you suffered a work-related injury or illness. You are entitled to benefits through your employer's workers' compensation insurer if the accident happened while you were working.
An unexpected workplace accident can significantly impact a person's life. You can face financial strain when you can't earn your regular income because your injury affects your physical abilities. You might not be able to afford your medical bills and other expenses.
At Robert Wilson & Associates, our workers' compensation lawyers in Minnetonka, MN, have represented injured and sick workers since 1991. Whether you're filing an initial claim or appealing a denied claim, you can count on us to provide quality legal representation and services. We have a track record of success in workers' compensation cases. We dedicate our time, skills, and attention to every client who hires us.
Call Robert Wilson & Associates at (612) 334-3444 for your confidential consultation and learn more about how we can assist you after a workplace accident.
Workers' Compensation Cases Robert Wilson & Associates Takes
Robert Wilson & Associates can represent you in your workers' compensation claim, as we've represented others in a range of circumstances, such as:
Pursuing a case on your own might cost you benefits you weren't aware of. You need an experienced legal team in your corner to guide you through the overwhelming process. We can file a claim on your behalf and recover the maximum benefits you deserve.
Available Workers' Compensation Benefits
You are entitled to workers' compensation benefits when you suffer an injury or illness while performing your job-related duties. The benefits you receive could pay for necessary medical treatment and replace part of your lost income. Additional benefits might also be available to cover the cost of education or training for seeking other employment.
A range of benefits is available when you file a workers' compensation claim.
Medical Benefits
Employees are entitled to medical benefits for necessary and reasonable medical treatment or supplies to relieve or cure the effects of a workplace injury.
Medical benefits coverage applies to supplies, treatment, and appliances, such as:
Podiatric care
Hospitalization
Medication
Surgery
Chiropractic care
Psychological treatment
Crutches and other mobility apparatus
Coverage extends to the costs you incur while seeking treatment for your injury. The insurance company might reimburse you for costs, such as:
Travel expenses
Medical reports
Copying charges
You might also recover compensation to repair or replace an item damaged because of the injury suffered in the course of employment, such as:
Hearing aids
Glasses
Crutches
Wheelchairs
Artificial teeth
Dentures
Artificial members
Canes
Wage-Loss Benefits
Four types of wage-loss benefits are available in a workers' compensation claim, depending on the extent of the injury or illness.
Temporary Total Disability Benefits
Payments for temporary total disability (TTD) benefits are two-thirds of an employee's gross average weekly wage before the job-related accident. The insurance company can discontinue your benefits for any of these reasons:
You can return to work but fail to search for employment diligently
You return to your job
You receive TTD benefits for 103 weeks, except in situations involving retraining
You refuse an offer for gainful employment or a job consistent with an approved rehabilitation plan
You withdraw from the labor market due to factors other than your injury
Ninety days pass since you completed an approved retraining plan or received a report that you reached maximum medical improvement
Other grounds for discontinuing or suspending TTD benefits
Temporary Partial Disability Benefits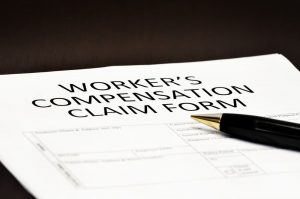 Temporary partial disability (TPD) is another type of wage-loss benefit available to workers who return to their jobs but earn less than the gross average weekly wage they made before the accident.
Payments are two-thirds of the difference between earnings before and after sustaining a workplace injury. Coverage continues until the earlier of 450 weeks after the injury date or up to 275 weeks for injuries that happen on or after October 1, 2018. For injuries before September 30, 2018, workers can collect benefits for 225 weeks or 450 weeks after the injury date, whichever occurs first.
Permanent Total Disability Benefits
If you can never return to work due to a qualifying injury, you could be eligible for permanent total disability (PTD) benefits. Payments are two-thirds of the gross average weekly wage at the time of the job-related accident. However, payments cannot exceed the maximum weekly limit under state law.
PTD benefits are available if your disease or injury results in any of the conditions below:
Permanent and total loss of mental faculties
Loss of both legs near the hip, preventing the possibility of receiving an artificial member
Total and permanent loss of vision in both eyes
Complete and permanent paralysis
Loss of both arms at the shoulders
Permanent Partial Disability Benefits
Permanent partial disability (PPD) benefits pay for an employee's permanent functional loss of use of the body. The payment amount depends on the affected body part and a disability rating.
For example, a complete loss of vision in both eyes has an 85 percent disability rating.
Dependency Benefits
If you lose your loved one in a workplace accident, you might be entitled to dependency benefits through their employer's workers' compensation insurance.
The family members allowed to file this type of claim include:
A spouse living with the employee at the time of the employee's injury or death
A child under 18 years old or under 25 if they regularly attend high school, college, or university full-time or participate in vocational or technical training as a full-time student
A physically or mentally incapacitated child over 18 years old who is unable to earn a living
A spouse, child, sibling, parent, parent-in-law, or grandparent supported by the employee for a reasonable time before the death and at the time of the death
Vocational Rehabilitation Benefits
You could receive vocational rehabilitation benefits to assist in seeking gainful employment. Various services are available, including:
Vocation testing
Work adjustment
Job modification
Labor-market survey
On-the-job training and retraining
Transferable skills analysis
Job placement
Job analysis
Counseling
Vocational evaluation
Job-seeking skills training
Job development
Your employer's workers' compensation insurer must send you a form to complete and file with the Department of Labor and Industry if you meet any of these conditions:
You haven't returned to work within 90 days after sustaining a job-related injury;
Your TTD benefits will likely exceed thirteen total weeks; or
The insurance company receives your request for a rehabilitation consultation.
Contact Us
At Robert Wilson & Associates, we believe in fighting for sick and injured workers' rights. We have represented clients in their workers' compensation claims for over 30 years. You can depend on us to be there for you during every step of the process.
If you suffered an on-the-job illness or injury, call Robert Wilson & Associates at (612) 334-3444 for your confidential consultation with one of our Minnetonka workers' compensation lawyers.