If you've suffered an injury at work and you need to make a claim for workers' compensation, you need to make sure you have everything required to make a successful claim for benefits. One of the leading reasons for the denial of benefits or claim delays is insufficient medical documentation.
You should first report your injury to your employer and obtain a First Report of Injury (FROI) form. Obtain medical care as soon as possible after your injury. You don't have to use your employer's doctor—you can choose your own doctor, even in an emergency.
When you are examined by a doctor for your workplace injury, you will need documentation of your condition. Tell them you were injured at work and list the symptoms you're experiencing. The doctor should provide you with a Report of Work Ability (RWA) form, which provides you, your employer, the insurer, and a qualified rehabilitation consultant with information about any work restrictions that you may have because of your condition.
It's essential that you obtain medical evidence as soon as possible after your injury because medical conditions change over time. Your doctor should provide you with notes and a treatment plan, if applicable. Keep this together with any prescriptions, pictures, and receipts for medical care. If you have pressing questions about your case, don't hesitate to contact us today.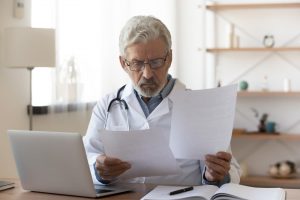 Other Things to Remember
Choice of MD. Note that Minnesota law doesn't require you to use the doctor selected by your employer or their insurance company, even for emergencies. This may be the easiest option, however, especially if you need immediate care. If a doctor treats you twice for a job-related condition, they become your primary care physician for the purposes of workers' compensation.
If you want to change doctors, you have 60 days to make the switch. After this deadline, you will need approval from a worker's comp judge, your employer's insurance company, or the Minnesota Department of Labor and Industry.
Independent Medical Examination (IME). The workers' compensation insurance company may require you to be examined by their own doctor. It's very important to attend an IME if it's requested because it can have a major impact on your ability to receive benefits. Even though the IME doctor is hired by your employer's insurance company, it's important to be honest and cooperative during your IME.
If the insurance company decides to stop paying your benefits, they must provide you with written notice, a Notice of Intention to Discontinue Benefits (NOID).
If you haven't already spoken with a skilled workers' compensation attorney, you should speak with one as soon as an IME is scheduled. If your benefits are ended, you will only have a short window to challenge the decision, and it will help to have the advice of a skilled lawyer. Contact us today.
Advice for a Successful Doctor's Visit
It's hard to know how to proceed with a workers' comp claim if you're new to the process, and you already have an injury to deal with. Here are some tips for dealing with your doctor's appointments.
Get medical attention right away. Don't wait on this. It could put your benefits in jeopardy. If you delay, your physical symptoms could change and could distort your diagnosis and medical documentation.
Bring the following to your doctor visits, for reference:
The name of the workers' compensation insurance company
Name and contact information, including fax number, of the claims adjuster and your employer
The name of other doctors or health care professionals treating you
A current list of your medications
Previous and new symptoms you're experiencing, including pain levels
Questions you'd like your doctor to answer
Arrive at all appointments on time and give proper notice if you need to cancel.
Ask your doctor to fax any prescriptions, referrals, or restrictions to your insurance adjuster.
Follow your treatment plan thoroughly.
Keep copies of everything, including receipts and medical records, together in a single file.
Don't forget to keep your lawyer and your insurance adjuster up to date on your medical appointments and recovery.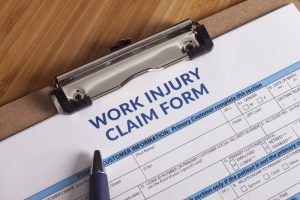 Speak with a Workers' Compensation Attorney Right Away
If you've been injured in a workplace accident, you have other things to worry about besides the benefit claims process. Your health and well-being come first. An experienced workers' comp attorney can help you make sure all the necessary paperwork is in order, and all deadlines are met. Peace of mind regarding your claim will help you recover that much quicker.
Call the Minnesota workers' compensation lawyers of Robert Wilson & Associates today at (612) 334-3444, or fill out our contact form to discuss your claim. We have the experience you need.