Minnesota Second-Degree Burn Injury Lawyers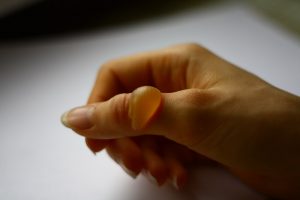 If you or a loved one was injured or worse in a burn injury case, you may be entitled to financial compensation. Burn injuries are serious and can have long-lasting impacts on your physical and mental health. In the wake of a burn injury, you may be feeling overwhelmed with medical bills and worrying about providing for your family. An experienced Minnesota burn injury lawyer can learn the facts of your case, help you understand your legal options, and fight for the compensation that can help you move on.
You should never have to go through a traumatic injury alone. With extensive knowledge and experience in the personal injury field, the Minnesota burn injury lawyers of Robert Wilson & Associates are here to help. Contact us today at (612) 334-3444 to discuss your case, or contact us on our website.
Why Should I Hire a Lawyer for My Second-Degree Burn Case?

The effects of burn injuries can last a lifetime. From potentially permanent skin damage to ongoing rehabilitation costs, burn injuries can be tough to navigate even before you consider the claims process. A qualified Minnesota burn injury lawyer will be able to use the facts of your case to build the strongest claim possible to obtain the compensation you need to care for your injuries and your family. The claims process can be complicated, requiring knowledge of the law that most people do not have. Insurance companies know this and will they seek to take advantage of you in the wake of an accident, often offering a very low settlement offer once you file a claim.
An experienced burn injury attorney understands this and understands the tricks that insurance companies will often try to use to get you to accept their inadequate first offer. Because they work with the law daily, a qualified personal injury lawyer will be able to take on the legal aspects of recovering compensation for you while you attend to your physical recovery and health.
Why Should I Hire Robert Wilson & Associates?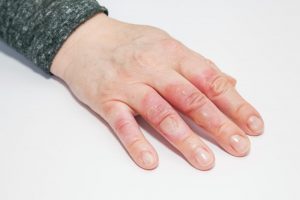 With over 50 years of combined experience, the second-degree burn injury lawyers of Robert Wilson & Associates have extensive knowledge of the claims process, and because we're a small firm, we can give individualized attention to every case. Burn injuries can disrupt your entire life, and you'll have questions and concerns about your case and how it's being managed. Your burn injury case deserves to be handled with more care than a large corporate law firm can provide, and we're the attorneys to take care of it for you.
Our attorneys have been named Super Lawyers in Minnesota, and our attorney Robert E. Wilson has a history of advocating for personal injury victims and the disabled in front of the Minnesota Supreme Court. Because of all this high-quality experience, the Minnesota second-degree burn lawyers of Robert Wilson & Associates have a track record of strong advocacy for those involved in workplace or other personal injury claims. We're not afraid to fight against insurance companies or to circumvent their tactics to get you the fair settlement you deserve for your injuries.
Types of Burn Injury Cases We Handle
There are four degrees of burn injuries, and fourth-degree burns are the most serious. First and second-degree burns are no picnic, though. They cause damage to the two outermost layers of skin, the epidermis and the dermis. This can lead to intense pain, in addition to redness, swelling, and blistering. More severe cases may require skin grafts and can result in permanent scarring, redness, and other disfigurement.
These injuries can happen in a variety of environments, including the workplace. Common types of burn injury cases include:
Inhalation burns: Burns that result from breathing in hot and smoky air.
Scald burns: Burns that result from contact with very hot water or steam.
Friction burns: Burns that result from skin coming into contact with hard surfaces, such as asphalt or concrete.
Thermal burns: Burns that result from contact or proximity to heat sources, such as flames or a very hot surface.
Chemical burns: Burns caused by a strong acid or other chemicals that can affect the skin or eyes.
Robert Wilson & Associates's second-degree burn injury attorneys have experience handling all the above types of burn cases and more. The circumstances surrounding a burn injury can vary widely, and a variety of other people can be involved, including product manufacturers and other negligent actors.
Obtaining Compensation in a Burn Injury Case
When you are involved in a burn injury case, your ability to obtain compensation rests on proving that another party was at fault for your injuries. Proving fault means that you are proving that the responsible party's actions were negligent or that they failed to take the care necessary in the situation that led to your injury.
The best chance to obtain compensation after a second-degree burn injury is with the help of a skilled burn injury lawyer who will understand the evidence required to hold the other party responsible. Gathering the evidence to prove the value of your claim is important because that evidence will demonstrate the extent of your losses and show your need for compensation.
Compensation from a burn injury can be awarded for a variety of factors, including:
Medical bills
Lost wages
Inability to work due to a disability
Pain and Suffering
Psychological trauma
Property damage
Ongoing rehabilitation costs
Disfigurement
Burn injuries can cause severe physical and mental trauma and can continue to impact you for the rest of your life. Robert Wilson & Associates is here to help you with your case and help you get the compensation you need while bringing justice to those who have harmed you through their negligent actions.
Contact Robert Wilson & Associates Today
The pain of a second-degree burn can stay with you long after the initial accident. If you or a loved one has suffered a second-degree burn, you need a dedicated legal team on your side. At Robert Wilson & Associates, we'll work hard to help you get the compensation that you need to pay for medical bills and help you get your life back on track while holding those that have wronged you through their negligent actions accountable.
With offices throughout the Twin Cities, the Minnesota burn injury attorneys of Robert Wilson & Associates are standing by to give your case the personalized attention that it deserves. Call us today at (612) 334-3444 to discuss your case.