Five Tips for Safe Holiday Driving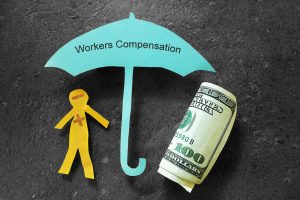 Many people enjoy the hustle and bustle of the holiday season. Buying gifts, preparing festive holiday meals, and visiting family and friends, both near and far, are all part of the fun. Other highlights of the season include attending events, such as parades, concerts, and services at houses of worship. This increase in activity, while exciting, requires planning so that everything we want to do turns out to be a positive experience for everyone involved.
In addition to making lists of wonderful things to buy and do, it is important that you tune up the transportation these activities require. If you will be using the family car, truck, RV, or motorcycle, make sure that your ride is free of mechanical defects so you can depend on it to get you to your destination. Regardless of whether your home state requires a safety inspection for the type of vehicle you drive or not, a wise motorist will get one anyway.
A qualified mechanic will test components such as signals, lights, brakes, transmission and other fluids, steering, tires, door locks, wipers, windows, and restraints such as seat belts, airbags, and car seats. The safety checklist may also include verifying and having access to your registration, insurance, and VIN. The good news is that knowing you are driving a safe vehicle puts your mind at ease so you can concentrate on driving. This applies throughout the holiday season and beyond.
But even though you may be driving a safe vehicle, it is prudent to remember that roads and highways are crowded during the holidays. The National Safety Council (NSC) notes that, traditionally, many families tend to travel by car during the holidays. Unfortunately, this type of travel also has the highest fatality rate among the primary means of travel.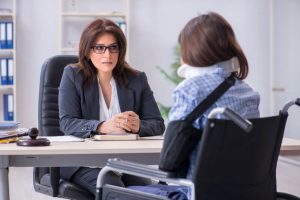 Despite the crowded holiday roadways, you and your loved ones can preserve life and limb while traveling if you (or your designated driver) follow these safe driving tips:
According to the NHTSA (National Highway Traffic Safety Administration), there are more traffic fatalities during the holidays than there are at other times of the year. Hopefully, you will exercise these safe driving tips every time you are behind the wheel to avoid a collision. But even if you do, accidents can still happen because other drivers may not exercise caution, especially during the holiday season.
If you do get into a car accident, rely on the attorneys at Robert Wilson & Associates. They have decades of experience in handling all types of vehicle accidents. They will determine whether the other party was at fault. And if so, they can help you get the compensation you need to pay for any injuries and damages you and your passengers have sustained. Call (612) 334-3444 now to speak to a member of our team. You can also chat online or message us to schedule a review of your case. If another driver caused your accident, our attorneys could get you the money you deserve.